AUCKLAND, New Zealand — The World Cup is the perfect stage for an introduction.
Like Brandi Chastain in 1999, Carli Lloyd in 2015 or Megan Rapinoe in 2019, a soccer player here has the once-in-a-lifetime opportunity to catapult her career with the right performance.
Rose Lavelle knows that. 
Four years ago, then a 24-year-old central midfielder for the United States women's national team but mostly unknown to the average fan, Lavelle had a breakout moment to seal victory in the World Cup final. 
The U.S. held a narrow 1-0 lead over the Netherlands — the same team it ironically faces in the second match of the 2023 group stage Wednesday in Wellington, New Zealand (coverage begins at 7 p.m. ET, with kickoff at 9 p.m. on FOX and the FOX Sports app) — when Lavelle found herself alone on the ball near midfield with space in the 69th minute. 
She dribbled with pace, took on Dutch defender Stefanie Van der Gragt, and when she reached the top of the penalty box, Lavelle took a powerful left-footed shot that soared past goalkeeper Sar Van Veendendaal. The force of the shot caused Lavelle to fall down after smacking the ball, but when she saw it go into the net, she jumped into teammate Alex Morgan's arms and screamed.
The goal clinched back-to-back World Cup titles for the Americans. Lavelle earned the Bronze Ball as the third-best player in the tournament and was named to the FIFA FIFPro World XI, officially establishing herself as one of the USWNT's most exciting players for the future.
The thing about having a breakout moment in the World Cup, though, is it naturally leads to questions about what you do next. For Lavelle, expectations haven't been the same since. Can she build on that 2019 moment and become an everyday star to help the USWNT win its fifth World Cup and third in a row?
That scene four years ago turned into hype for this summer's tournament, where Lavelle figures to play a major role once again. This time, of course, she's older (28) and a more familiar face. Her jersey has been spotted on fans walking around New Zealand. But her teammates think she's ready to embrace a starring role.
"I think she's just owning it," U.S. captain Lindsey Horan told FOX Sports earlier this year. [The 2019 tournament] was a huge moment for her and for the team, and it shows how hard someone worked to get to that moment and to own it.
"Now it's like, can you do that every single game and be that player for our team?"
Her 2023 tournament looked like it would get off to a slow start. 
Lavelle suffered what coach Vlatko Andonovski described as a "knock" to her knee during a friendly against Ireland in early April and later had a setback. She did not play at all in the leadup to the World Cup — not for her club, OL Reign, and not for the USWNT in two other tune-up games.
"It was a hard couple months," Lavelle said.
She started on the bench for the USWNT's first match against Vietnam on Friday. It wasn't a total shock, given Andonovski had said he was going to need to build up her minutes over the course of the tournament. But when Lavelle was subbed onto the pitch in the 63rd minute, she made an immediate impact, injecting energy and flair into a somewhat disjointed USWNT performance. 
She tried out signature moves, like the "cruyff" that caused an audible half-gasp/half-cheer from the crowd. She sent a rocket toward the goal that rattled off the crossbar. A header later barely went over the goalpost. She had chances and looked like the highlight-reel player that fans have come to appreciate.
After the 3-0 victory, Lavelle said she was "so happy" and has "been feeling really good."
"Any time you're out for a while, I think you realize just how much you love and miss something," she said. "That was the case."
Will she regain her starting spot against the Netherlands in the United States' second game? The decisive 2019 final rematch will effectively determine who wins Group E, which is what the U.S. wants to do to avoid tougher knockout round opponents. 
The USWNT could use Lavelle's finesse and slithery ability to get out of tight situations on the field and create opportunities, especially against the Dutch who pose a more tactical and physical threat than Vietnam.
"I'm ready for whatever," said Lavelle, who is often described by teammates as a "spark plug," a game-changer. "I get my fitness back pretty quick, which is nice. But I told [Vlatko] I'm ready and prepared for whatever he needs from me."
Lavelle is an asset for the Americans because she brings something to the pitch not a ton of players around the world can. Technical ability comes naturally. She's ultra-creative. She changes the dynamic and brings cohesion to the attack just by being on the field. 
A non-soccer fan could watch her and enjoy the show. Just look up clips of her backheel assist to Morgan in a friendly against New Zealand from January.
"She's rare," Rapinoe told FOX Sports. "I've never played with anyone like Rose in my whole career, club or country. She just glides. There's stuff she can do that nobody else can do. She has the ability to go on a 65-yard run — like, that's crazy. She just plays with a certain style. She's left-footed. There's a certain swag she plays with that's very different from everyone else.
"She's so small, but she's like the toughest player," Rapinoe continued. "She runs on her toes, she's cheeky, and she just has an elusive, slippery way about her that you're just like, 'How is this even happening?' She's gone in a second."
Despite her recent injury, Lavelle has improved her game over the past four years.
"I think being more productive in the final third has definitely been a bit of an emphasis for me," Lavelle said. "I think if you're going to be a playmaking player, you have to be productive and help set up players, and I think I've gotten better at that."
Off the field, she has become more of a leader, which she thinks is wild considering she was one of the team's younger players at the last World Cup. And yet she finds herself giving advice to World Cup newbies such as Ashley Sanchez and Savannah DeMelo, who play her same position. 
Her star has grown, too. In 2019, Lavelle didn't even have an agent, but now she's in advertisements for Nike and Chipotle. She could probably get a gig with a music label too after going viral singing karaoke at the USWNT Players' Ball last December. (Her song of choice? Celine Dion's "It's All Coming Back to Me Now.")
Another key performance in this World Cup, and who knows how big of a name Lavelle could be?
"She really is a player that you can tell she wants to be great," Rapinoe said. "She has a really serious professionalism about the game and about her craft.
"I feel like that's where I see the biggest growth is her off the field being more gregarious and letting her personality come out. That's in direct correlation with what she's doing on the field, taking on more responsibility and being ready to shoulder that in [this] World Cup that should be her World Cup."
Laken Litman covers college football, college basketball and soccer for FOX Sports. She previously wrote for Sports Illustrated, USA Today and The Indianapolis Star. She is the author of "Strong Like a Woman," published in spring 2022 to mark the 50th anniversary of Title IX. Follow her on Twitter @LakenLitman.
FOLLOW
Follow your favorites to personalize your FOX Sports experience
---
FIFA WORLD CUP WOMEN trending
---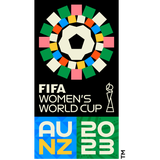 Get more from FIFA Women's World Cup Follow your favorites to get information about games, news and more
---


Original source here

#USWNT #believes #Rose #Lavelle #primed #World #Cup #encore