AUCKLAND, New Zealand – What is going on with the United States women's national team?
It's the question everyone is asking and so far, no one has answers.
The Americans went into this 2023 Women's World Cup as favorites with the objective of making history by winning a record fifth title and third in a row – something no men's or women's team has ever pulled off.
While that goal is still technically intact, it's hanging by a thread.
The USWNT has not looked like the dominant or supremely confident squad the world has grown accustomed to seeing for the past three or so decades. It has been disjointed and discombobulated. There's no continuity, the players have lacked creativity and have been vulnerable in transition. They have not been ferocious in front of the goal – the U.S. has only scored four goals through three group stage matches.
And if this team isn't careful, it could make the wrong kind of history on Sunday (coverage begins at 4 a.m., ET, with kickoff at 5 a.m. ET on FOX and the FOX Sports app) when it faces rival Sweden in the round of 16 in Melbourne, Australia. The USWNT has never failed to make it to the semifinal of a World Cup and has never finished worse than third place.
Is this legendary dynasty coming to an end? Not yet. There is still time to salvage this World Cup by winning the next game. But it's certainly been put on notice.
"I mean, we're onto the next round," Megan Rapinoe said minutes after the final whistle blew on a 0-0 draw against tournament debutant Portugal. "If you gotta get up for a knockout round match in a World Cup, I don't think anybody needs that kind of motivation.
"We got out of the group what we wanted to get out of the group, which was to get to the next round. Obviously we want to win games. Obviously we want to play great and score a bunch of goals and we didn't do that. We know we can be better and that has to be better moving forward."
[USWNT hoping to 'find joy in the game' for crucial Sweden match]
Yes, the USWNT made it out of the group stage, but it finished second, which means the path forward is more challenging. That starts against Sweden, a strong and physical side that will make the Americans prove exactly who they are as a program. But maybe that's the kind of major tournament momentum shift the U.S. needs to turn things around.
Something similar happened in 2015. The U.S. found itself in some close, nervy games leading up to the quarterfinal and was going to be without starters Rapinoe and Lauren Holiday, who were both out with two yellow cards. Julie Ertz (then Johnston) and Carli Lloyd stepped up to combine on the winning goal, and the rest is history. From then on, the USWNT played more freely and ended up winning their first World Cup since 1999.
Carli Lloyd shares a story about being blunt with teammate Julie Ertz during the 2015 FIFA Women's World Cup
With Rose Lavelle on the bench in this round of 16 due to card accumulation, maybe the U.S. is due for a spark like that. It would do wonders to get the taste of the last match against Portugal out of everyone's mouth. Nobody could recall the last time the USWNT played so poorly. And they did so in front of icons like Mia Hamm, Kristine Lilly and Julie Foudy, who attended the match in person.
"This team has always been about risk taking and being bold and brave and right now, I think we haven't been those things," Brandi Chastain said on the "After the Whistle" podcast this week. "So this is the time. We had a saying back then, 'This is the team, now is the time.' I think they need to step up to those words because they have a lot left to give that they haven't shown and they have to be better.
"We have to be better in every phase of the game. We have to be better with the ball, we have to be better in transition, we have to be better in defending as a collective, we have to be better in our mental approach and we have to be better in just respecting the game for Christ's sake. This game deserves more than we've given it. It's a beautiful game and we've almost bastardized the hell out of it. And I hate to say that, but that's the truth."
Speaking of the mental approach, there's an ingrained mentality and identity on the USWNT that's been passed down through generations. While style and personalities may have evolved over the years based on personnel and staff, it is still there.
"I don't think it has changed and I truly believe in the competitiveness, I truly believe in the relentlessness and in the fearless mindset that these players have when we talk about identity of the team in the approach of the game," U.S. coach Vlatko Andonovski assured reporters back in February during the SheBelieves Cup.
"And I know it sounds crazy, but it's hard to explain unless you are in that environment. It's hard to understand. But no one has the power to change what this team stands for and how they approach the games."
The 2023 World Cup has so far lived up to its billing as the most competitive of all time. With a record 32 teams and eight nations playing in this tournament for the first time, it's a massive moment for the global growth of the game. That hasn't come at the expense of the USWNT, but because of it and the standard the team has set. The Portugal match was a perfect example. While fans would love to see the U.S. build up big leads on lower-ranked opponents, those lower-ranked opponents aren't pushovers like maybe they used to be.
[How does the USWNT replace the suspended Rose Lavelle?]
However, there is still no explanation or excuse as to why this ultra-talented U.S. with world-class players has been unable to exert their winning mentality. And that is the inflection point where the USWNT currently finds itself.
Earlier this year, Alex Morgan told FOX Sports that maybe the USWNT isn't feared like it was 10 or 20 years ago. That was OK because "at the end of the day," she said, "I think that this team is completely ruthless. I think this team is relentless in our pursuit for being the best and wanting to continue to be No. 1 and bring home trophies."
She said there will always be "ebbs and flows" in a four-year cycle that culminates in a World Cup, from bringing in younger players, losing veterans to retirement, and trying out new things. But what always stays the same is the attitude and single-mindedness that nothing will stand in the USWNT's way of winning and being the best team in the world.
"But trust me," Morgan told FOX Sports. "When you get to a World Cup or an Olympics, this team has always been that nothing is going to stand in our way and if it does, we're going to make sure that we die trying."
That is exactly what the USWNT needs to prove right now. Can it find that next gear and come together and take control of the World Cup? Can things get better?
"I just have blind confidence in everything around us and in myself and in the group," Rapinoe said after the Portugal game. "And it has to. It just has to."
If not, this dynasty might be coming to an end.
Laken Litman covers college football, college basketball and soccer for FOX Sports. She previously wrote for Sports Illustrated, USA Today and The Indianapolis Star. She is the author of "Strong Like a Woman," published in spring 2022 to mark the 50th anniversary of Title IX. Follow her on Twitter @LakenLitman.
FOLLOW
Follow your favorites to personalize your FOX Sports experience
---
FIFA WORLD CUP WOMEN trending
---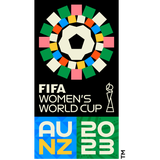 Get more from FIFA Women's World Cup Follow your favorites to get information about games, news and more
---


Original source here

#USWNTs #dynasty #officially #put #notice