[ad_1]

He is truly one of the most interesting men in college basketball, and the way the last two years have gone in Chapel Hill, fifth-year North Carolina Tar Heel Armando Bacot has seen it all when it comes to the extremes of emotion the sport can provide. In 2022, the big man and UNC entered the NCAA Tournament as a bit of an afterthought as an 8-seed with nine losses. What proceeded was an all-time March Madness run, as Bacot became the first player in NCAA Tournament history to notch six double-doubles. The Tar Heels ended Mike Krzyzewski's career and advanced to the national championship game before falling to Kansas. 
With key pieces back and some quality additions, everything was looking up for North Carolina entering 2022-23. But the preseason No. 1 missed the NCAA Tournament altogether and suffered one of the sport's historic letdowns.
Even after passing Tyler Hansbrough for the program's rebounding record and Billy Cunningham for the all-time double-doubles crown in Chapel Hill, Bacot is back for Act 5 at North Carolina. He's joined by senior guard RJ Davis, as well as a strong transfer haul that includes Harrison Ingram (10.5 PPG, 5.8 RPG, 3.7 APG last year at Stanford) and Cormac Ryan (12.3 PPG, 2.5 APG at Notre Dame). There's also five-star point guard Elliot Cadeau, who has reclassified from the 2024 class to 2023 and is projected to make an immediate impact.
Cashing in on his name, image and likeness dollars, leading the national redemption story in college basketball and maximizing his value as a traditional big man rather than an NBA modern-day big, is what the Bacot outlook entails as he enters his final act as a Tar Heel. 
FOX Sports caught up with him this past week, and the 23-year-old shared candid thoughts on the criticism of UNC head coach Hubert Davis, Caleb Love's departure for Arizona, and the arrival of new teammates. 
What has the first week of practice been like with this North Carolina team, and what are the biggest takeaways that stand out to you working with this group? 
It's been impressive, and it's been really refreshing. That's the best way I can put it. We bring in a lot of new faces, so guys are excited. It's a new look for them too, so they come here with a lot of hunger. That's how I would describe the beginning for our team, and from what I've seen on the court, Cormac really has been showing his experience and leadership. He's been around forever, and now he's coming with a chip on his shoulder. This is his last year, and he wants to win. For RJ and I, this is our last year too, so we've all been taking the approach that this is it for us at North Carolina. Let's stay hungry.
I've heard you bring up Cormac Ryan on a couple of occasions in recent media appearances. What did you know about him before he got to Chapel Hill, and is there anything with him that surprised you? 
He's the ultimate competitor. Since I've been at North Carolina, I've never seen a guy who wants to win, compete and get the best out of everyone else quite like him. It's impressive. He's a guy that has a certain edge that you don't really see from other kids his age.
Let's talk about you and your game. You're already North Carolina's all-time leading rebounder. You've been in a national championship game, and obviously, last year, you experienced quite a contrast from that. What's your approach to the upcoming season, and what do you still want to prove?
I've been through the highest of the highs and the lowest of the lows. More than anything, I want to get that bad taste out of everyone's mouths from last year. That means getting to the NCAA Tournament and winning big games. That's my main focus this year and I want to help my legacy and everything I've done here. 
Why did last year go the way it went?
We didn't really put into perspective what was going to come after reaching the national championship game the year before. We thought everybody was going to lay down, but we got a real perspective on that. This year, we've got a hungry and humble approach. What we're looking to do now is prove everybody wrong.
Let's turn to Caleb Love. How should his time at North Carolina be remembered, and did you feel it was for the best that he transferred? 
I definitely think it was for the best for him. Just for him, he needed a fresh start. Between how the fans were toward him and the media attention he got, it was tough for him. Sometimes in life, you've got to get divorced. You have to do things like that. Caleb is like the wife you divorced, but you both still have a kid together. He hit one of the greatest shots in North Carolina history. It's tough to see him go, but he'll always be a part of history here.
[RELATED: Caleb Love gets a fresh start, but no guarantees of stardom, at Arizona]
Do you feel that this year's team has a different chemistry than last year's team? 
Totally. Last year, coming off that March run, we got away from fully being a team. This year, with all of our new guys and all of them forming their own bond from not being here before and learning the ropes, it's given us a new perspective. Last year, we were shown what not to do. This year, we're trying to get to know each other more. We're trying to create that bond because all of that stuff makes a difference.
Hubert Davis received plenty of criticism last year. What would you say to people now doubting your head coach?  
He's so misunderstood. People know him as one of the nicest people on Earth. When you hear about who he is, a great person, a lot of people take that as a sign of weakness, but there's a lot that people don't know.
What is it that people don't know about him? 
They don't know about his fierce competitiveness. He comes in every single day and wants to get the best out of us. People look at last season and want to point the fingers at everyone. At the end of the day, he took us to a national championship — with a team that was struggling and going through a midseason crisis. This is only Year 3 for a guy who had never been a head coach ever, and obviously, at UNC there are expectations, but I think giving him time to get better and learn through all of that stuff is important.
What's it been like to get to know your five-star freshman point guard Elliot Cadeau, and what do you think he can be this season?
Having a facilitator like that is something I haven't played with since I've been here. The way he can see the game at such a young age, being a freshman, and the fact he reclassified to this year, it's amazing. Obviously, as a freshman, you will have your struggles with the amount of fifth and sixth-year guys in college basketball. But make no mistake about it: He's ready now to play at a high level.
When I say Harrison Ingram's name, what's the first thing that comes to your mind?
Powerful. The way he can attack the basket, he's trying to go through people. He's not looking to go around anybody, he will take it right to you. He can shoot the ball and do it all. We saw it at Stanford. He's an experienced guy who has played high-level basketball and performed at a great clip. He'll be a great contributor for us.
Did you talk with him in the recruiting process? 
Yes I did. I gave him insights on playing at UNC and made him aware it's not just easy to play here. I told him he has to be ready for the challenge and expectations, to prepare him for what it means to play here.
Let's turn to your teammate RJ Davis. What was one of your first encounters like with him? 
I can remember after my freshman year, that whole big class coming in, I really didn't know much about him. I had heard his name a little bit in the recruiting world, and I remember seeing him and thinking he was tiny. I thought, "I don't know how good this guy will be." Then, he stepped on campus and I quickly figured out he would be a superstar here.
What kind of friendship do you guys have? 
We're the last two guys standing. Having such a special relationship throughout the years, we have the best perspective of everything. We've seen it all, and now it's our job to get us back to where North Carolina needs to be.
What do you make of our current situation in basketball where the traditional big man is staying in college basketball and making more money at this level rather than heading the pro route? 
It's a different situation with the way the game is going. For me, it allows me to improve different things in my game, attend a great university in North Carolina and make money. I'm just glad to still be able to be here and do a bunch of things like that.
How much do you think you could make this year? 
Man, I don't want to put any limit on it.
Seven figures this year?
Yeah man, definitely. Definitely. My first goal is redemption, but the opportunities once we win, it's easily going to be seven figures for me.
A year from right now, what do you hope North Carolina fans say about you?
This guy, he gave his all, and he is one of the greatest Tar Heels to ever play here.
A year from right now, where do you see yourself? 
I see myself getting ready to go to NBA training camp.
Who's the guy on this North Carolina team that is not getting discussed enough nationally? 
Zayden High. The things he can do, I had no clue either. He can defend and block shots. With that length and size, and his mobility, it's really impressive what he can do. In a couple of years, we will definitely see him becoming a pro.
Is there anything that you guys do before practice, or maybe a message that Coach made, or some sort of visual that lays out what you guys want to accomplish? 
Coach has always put a picture of where the Final Four will be on everyone's lockers. So this year, we've got a picture of Arizona. But also, this is the 66th year in a row where on the first day of practice, they leave us with a quote. It says: "It's amazing what can be accomplished when you don't care who gets the credit." That's something that started with Coach [Dean] Smith and has been passed down ever since.
John Fanta is a national college basketball broadcaster and writer for FOX Sports. He covers the sport in a variety of capacities, from calling games on FS1 to serving as lead host on the BIG EAST Digital Network to providing commentary on The Field of 68 Media Network. Follow him on Twitter @John_Fanta.
FOLLOW
Follow your favorites to personalize your FOX Sports experience
---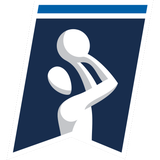 Get more from College Basketball Follow your favorites to get information about games, news and more
---


[ad_2]

Original source here

#UNC #star #Armando #Bacot #upcoming #season #goal #redemption