[ad_1]

QUEENS, N.Y. – Once the buzzer sounded inside Carnesecca Arena on Tuesday night and a standing ovation from the fans ensued, the 71-year-old wearing a black jacket and red tie finally smiled, and began looking into the crowd to give a fist pump to his family and friends. 
After 10 minutes of media responsibilities on the court following St. John's 90-74 win over Stony Brook in the season opener, Rick Pitino strutted toward the corner exit, high-fived multiple New Yorkers and went through the double doors as one man in red called him "The Savior."  
The man reflected the emotional vibe inside the intimate building which holds 5,602, as the diehards of Queens came back to the house that Lou Carnesecca made legendary in hopes that Monday would be the first step toward restoring the Red Storm to prominence. What was on Pitino's mind as he walked out of the gym? Two items.
"First, I thought about how blessed I am. It's funny because two things came to my mind immediately," Pitino, who improved to 31-4 all-time in season openers, said following the win. "One was Lou [Carnessecca]… I don't know if he was there or not, but I was thinking of Lou because he's the reason that this place is special and it's such an honor to take over for him. 
"The second thing was Michigan. I asked Steve [Masiello] how Michigan did and he said they blew [UNC Asheville] out (99-74). We know how every game is so important. We think we will be a pretty good team in January, but we have to get to that point without taking too many bumps."
How the Red Storm started its 2023-24 journey was through a frontcourt duo that showed it could be one of the best in the Big East, if not the country. Senior center Joel Soriano scored 16 of his team-high 22 points in the second half, notching 11 rebounds in the process while Harvard grad transfer Chris Ledlum delivered 16 points, 14 rebounds and four assists in the Johnnies' 17-point victory over a Seawolves team that should finish ahead of its ninth-place projection in the CAA preseason poll. 
What led Soriano, who lost over 30 pounds in the offseason and was named a captain by Pitino, to elevate his game in the second half? His new head coach.  
"He said some things to me at halftime and fired me up," Soriano said of Pitino. "Tonight, he was on the guys for pretty much every little thing we did wrong. I would say his intensity level is pretty much what brought us a lot of energy. We saw him getting fired up and it fired us up. I loved the way he coached us today." 
That Pitino intensity is what is unwavering, if not increased for a man who began his 48th season of coaching basketball, and 36th at the Division I level, on Monday night.  
"I think I'm more passionate today at 71 than I was at 51," Pitino said. "I'm enjoying that aspect, and I love teaching. Someone was saying that I was tough to play for, and without question I was. But I'm very easy to play for now. It's not that Greece made me mellow, but I really want to be more passionate than I've ever been and have more fun than I've had. And I'm having a blast with these guys. We play hard but we laugh a lot. I think sometimes in my early years, laughter wasn't something that Antoine Walker or Mark Pope or Peyton Siva or Russ Smith would describe. With today's young people, laughter is very important to have on your basketball team and we have that." 
As for the other takeaways from the on-court product, St. John's turned an 11-point halftime lead into a 23-point advantage in the first seven minutes of the second stanza, with Soriano knocking down the first two 3-pointers in his 108 games of college basketball. That is representative of the up-tempo, space-the-floor identity that Pitino wants to play with, where he can genuinely have five guys on the floor at any given time that can knock down perimeter shots. St. John's hit 11 triples with star guard Daniss Jenkins hitting three of them in his 22-point effort, while Stony Brook was held to just four. 
"We wanted to defend the 3, and that was mission accomplished," Pitino said. "I'm a big believer in the 3-point shot, but I've never gotten credit for the other aspect of it. I've gotten too much credit for being one of the original guys with it, but it's no good if you don't stop it. Tonight, they made four and we made 11. It's a weapon, but only when you stop it. We were very happy with the first-half defense when (Stony Brook) shot 1-for-11 from 3." 
The other theme of the night: depth. St. John's has plenty of it. Will we see it to the same degree against Michigan? That's unlikely, but Pitino played 11 Johnnies in the first nine minutes of the game, with 12 guys getting at least seven minutes. Even without probable starter and UMass transfer RJ Luis (hand), who could be back by next week's Charleston Classic but is still recuperating, the Red Storm showed the amount of different ways they can play this season. 
What's next for this team? They have a lengthy six-day gap before their Madison Square Garden opener on Monday against Michigan at 6:30 p.m. ET on FS1 and the FOX Sports app in the final edition of the Big East vs. Big Ten Gavitt Games.  
"We know how good Marquette is in the Big East, and (Michigan) beat Marquette 106-101 playing 12-minute quarters, which scared the hell out of me," Pitino said. "You've got to be really talented to beat a veteran Marquette team. We've got to be ready. We played well tonight, but we've got to be a lot better to beat Michigan."  
But for Monday night, it was a deep appreciation of Pitino in his postgame emotion and remarks. He views this St. John's job as a chance to have the final word on his legacy and lift a fourth school to a Final Four. The impact he's had on other programs showed, with dozens of friends flying in a private jet from Lexington, Kentucky to support Pitino in his new venture. 
"There was no chance we were missing tonight for our guy," one of Pitino's close friends from Kentucky, where he won the national championship in 1996, said before the game. 
"It's a players' game, and I had an invincible team in 1996 because my players were great and they just brought me along with them," Pitino said. "That's what you have to do. Once these guys learn what we're trying to do, they're going to bring me along with them as well."  
That ride has begun, and it did so in commanding, winning fashion.
John Fanta is a national college basketball broadcaster and writer for FOX Sports. He covers the sport in a variety of capacities, from calling games on FS1 to serving as lead host on the BIG EAST Digital Network to providing commentary on The Field of 68 Media Network. Follow him on Twitter @John_Fanta.
FOLLOW
Follow your favorites to personalize your FOX Sports experience
---
COLLEGE BASKETBALL trending
---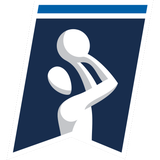 Get more from College Basketball Follow your favorites to get information about games, news and more
---


[ad_2]

Original source here

#Rick #Pitino #era #opens #Johns #win #easy #play