NEW YORK — The Yankees and Red Sox met for the first time this season under comparable, but not parallel, circumstances. Neither club was operating at full strength. With over 40% of the season in the rearview, both had yet to go on an encouraging run or sustain consistency. Really, the two teams were just trying to tread water through another weekend. 
On Sunday night in the Bronx, it was the Red Sox who survived by winning 3-2 in extra innings and taking the series. Second-year starter Brayan Bello allowed just two earned runs in a career-high-tying seven innings pitched. The 24-year-old right-hander, who also held the Yankees to two runs (one earned) in six innings last September, now has a 2.80 ERA across his past eight outings. 
"We won a series!" one Red Sox player shouted emphatically in the clubhouse afterward. It was Boston's first series win since May 27, when they took two out of three from the Diamondbacks.
Kiké Hernández played hero in Sunday's rubber match when his 10th-inning single to left drove in the go-ahead run off New York righty Ron Marinaccio.
"Felt really good to be able to come through for the team," said Hernández, who has three RBIs in his past four games and five in his past six. "Big series here for us — the timing of the series, us not playing great baseball lately. To be able to come into New York and take two out of three … we pitched well, we played good defense, we ran the bases, we did the little things. We did it all tonight."
For the Yankees, Sunday marked a full week without Aaron Judge stepping onto the field. Judge is continuing to recover from a great big toe sprain he sustained while making a spectacular catch and running into a concrete base at Dodger Stadium earlier this month. No one in the Yankees organization is ready to publicly announce how long Judge will be out, but the radio silence has indicated the 6-foot-7 slugger will be on the injured list for at least a while.
New York (38-29) is just trying to stay afloat as it deals with yet another injury, with Judge's toe sprain being the most damaging to date to their lineup. General manager Brian Cashman knew when he built this year's roster that the club's consistent offensive prowess would come from Judge, and Judge alone. While the man headlining the one-man show is out indefinitely, the Yankees must dig deep and "do all the little things right," as manager Aaron Boone likes to say. 
That didn't happen on Sunday night, as Gleyber Torres' eighth-inning fielding error allowed the Red Sox to score the tying run, sending the game to extras and eventually allowing Boston to take the finale. Sans Judge, minor mistakes can balloon fast simply because the Yankees' offense is dramatically less threatening without the captain's major-league leading 1.078 OPS. The Bombers are averaging just three runs per game in their past seven contests without Judge. 
When asked how different the Yankees lineup was to navigate without New York's superstar slugger, Bello initially chuckled and admitted it was different, before catching himself: "I have nothing else to say," he said with a grin.
For Boston, despite the hopeful series win, its situation could go from disappointing to dire in a matter of weeks. 
The Red Sox are 33-33, last place in the American League East, and 14 games our of first place. Signs of them avoiding back-to-back last-place finishes have been hard to find, as their inconsistent play has stretched into another month. Perhaps if they played in another division, one that didn't include the surging Tampa Bay Rays (48-20) at MLB's summit and the promising Baltimore Orioles (41-24) boasting the second-most wins in baseball, there would be more belief in Boston. Add in the Yanks and Blue Jays, a pair of 2022 playoff representatives looking to win now and both well above .500, and this quintet could be the sport's strongest in years. 
BoSox manager Alex Cora might not admit it, but his team is looking more and more like it will be sellers at the trade deadline. Last summer, when Boston's chief baseball officer Chaim Bloom traded away catcher Christian Vázquez, the Red Sox were only 3.5 games out of the wild-card race. They're currently four out, but the team holding the last spot happens to be the defending champion Houston Astros. The aforementioned AL East battles will only make Sisyphus' boulder heavier for the Sox.     
"The organization is looking for additions, try to get better," Cora declared Sunday. "We thought we had enough, and no. We still need more. Talking to Chaim, he's always looking. I do believe if we can survive the pitching side of it, we're going to be OK."
Should Boston's mediocrity persist and Cora's assertions prove apocryphal, there are quite a lot of players on the Red Sox roster that would attract contending clubs. 
Justin Turner, still slugging at 38 years old, clubbed his eighth homer Sunday and has a .763 OPS in 63 games. Signed through 2023 (with a 2024 player option), Turner is an obvious trade target and would be useful for just about any club as a designated hitter. Bullpens around the league are salivating at the thought of Chris Martin (0.97 WHIP) or three-time All-Star and World Series winner Kenley Jansen becoming available at the deadline. Though Jansen, who's signed through next year, recently admitted he's still adjusting to the pitch clock — that might explain his career-worst 1.48 WHIP — he remains a reliable closer that would improve several relief corps in MLB. 
There's also Hernández and Adam Duvall, both of whom will become free agents this winter. Duvall has barely played in 2023 after breaking his left wrist in April but returned to the field this past week. The Red Sox will ease him into action, and contending clubs will be on the lookout if he resembles the player who was as hot as anyone prior to going down. Duvall is Boston's best right-handed threat, but it's hard to imagine the club will hold onto the offseason acquisition if it doesn't make a run soon. 
For what it's worth, the Red Sox still believe they can get into the playoffs, somehow, someway, and that once they're in, anything is possible. Taking two out of three from New York this weekend didn't save their season. But a sweep to these depleted Yankees would have put the 2023 campaign on the brink of unsalvageable, while another series loss would have further intensified calls to sell off key assets. 
Boston still has something to play for this year, if only for now.
Deesha Thosar is an MLB writer for FOX Sports. She previously covered the Mets for three-and-a-half seasons as a beat reporter for the New York Daily News. The daughter of Indian immigrants, Deesha grew up on Long Island and now lives in Queens. She never misses a Rafael Nadal match, no matter what country or time zone he's playing in. Follow her on Twitter at @DeeshaThosar. 
---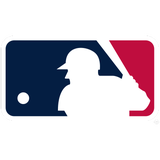 Get more from Major League Baseball Follow your favorites to get information about games, news and more
---




Original source here

#Red #Sox #edge #Yankees #win #series #finally #claim #theyll #buyers