SALT LAKE CITY — Kyle Whittingham has been around the game of football long enough that he's bound to have heard the old adage often taken as gospel hundreds of times: If you have two quarterbacks, you don't have one.
Appearing in his 355th game with Utah on Thursday night however, having two signal-callers under center wound up being more than good enough to thump an SEC opponent at home for the first time in program history and extract a mild measure of revenge for a loss last season that may well have kept the team out of the College Football Playoff.
Playing without starting quarterback Cam Rising after his recovery from an ACL injury forced him into street clothes for the opener, the Utes barely looked bothered by not having their veteran leader in their marquee Week 1 game. Turning to backup QBs Bryson Barnes and Nate Johnson, the Utes underscored why they are as good a pick of any to capture a final (and what would be a third-straight) Pac-12 title this season, topping Florida 24-11 in a game nowhere near as close as that scoreline would indicate.
Barnes, who came off the bench in the Rose Bowl to replace Rising in January, started and set the tone from the very snap, throwing a 70 yard bomb to the appropriately named Money Parks. The former walk-on trailed off some after that initial toss, but he was still sharp enough the rest of the way in dissecting an SEC defense that featured a half dozen blue-chip recruits, winding up with 159 yards on 12-of-18 passing while finding the end zone through both the air and on the ground.
"That's the stuff you talk about when you're a little kid," said Barnes of the first play, who noted he was told by the coaching that he was starting last week amid plenty of speculation. 
His understudy, Johnson, looked even more dangerous with his dual-threat abilities, rushing for a team-high 45 yards and a score as an electric open-field runner who came in for several series as a change of pace. Though Johnson finished just 3-of-4 passing, his wheels alone are bound to keep opposing defensive coordinators up late in the coming weeks as the already potent offense looks even more dangerous than it did last year.
And when paired with the normally stout defense that Whittingham has fielded nearly annually for the past few decades, Utah certainly sent a loud opening message to the rest of their imploding conference — and perhaps the rest of the country — that things out West still run through the Wasatch Front until proven otherwise.
"We only snapped it 53 times, so it wasn't prolific (offensively), but we took care of the ball," said Whittingham. "Excellent way to start the season against a really talented team." 
The Gators, playing in their first non-conference road game outside the Sunshine State since 1991, may not venture West of the Mississippi ever again judging by the way things transpired on a hot and dry evening at Rice-Eccles Stadium. While some relief can be afforded given that the team had to leave Gainesville early due to Hurricane Idalia's arrival, the sloppy nature of the performance will not do head coach Billy Napier any favors in trying to win over a fan base that remains skeptical he's meaningfully improving things in Year 2 of his tenure.
Florida's rebuilt offensive line was overwhelmed most of the game and struggled to get much push at all. The group allowed five sacks on the night while recording just 13 rushing yards on a meager 0.6 yards per carry. Overall, the offense moved the chains on third down just once, an effort that was continually held back by committing seven penalties — five of which came on third or fourth down. 
Former Wisconsin quarterback Graham Mertz did wind up throwing for a career-high 333 yards and a touchdown, but he also tossed an interception and was largely kept in check until late in the second half, when UF was forced to morph into a four-wide attack. The senior's 44 attempts were never going to be a recipe for success, and the countless check-downs and screens accentuated a conservative game plan in the hostile environment of a record-setting 53,644 — and at a very unfamiliar altitude. 
Even worse for Napier & Co., special teams looked like an afterthought for the Gators. Not only did they field multiple punts inside the 10-yard line — a cardinal sin any returner will tell you — but UF also had two players wearing the same number on a punt return just when the game felt like it was teetering back and forth in the second quarter. That mistake resulted in a penalty that gave the Utes a first down, which they promptly used to convert into a 27-yard touchdown as Johnson scampered through the heart of a supposedly new-look defense.
"This group will respond the right way," a dejected but confident Napier remarked afterward.
The all-encompassing effort by the home side looked even more impressive when factoring in the fact that as many as eight starters were crossed off the depth chart by the end of the night. In addition to Rising, star tight end Brant Kuithe roamed the sidelines out of uniform, while others such as linebacker Karene Reid limped off during the action. 
Still, the next-man-up mentality for the best program in the Pac-12 highlighted just how deep and dangerous the reigning champions are as the 2023 campaign gets underway.
"We want to get Cam back as soon as we can get him back, I can tell you that. It was great to see (the other) quarterbacks — Bryson Barnes is now 2-0 as a starter," said Whittingham. "Cam has made progress and that's why we delayed and wouldn't want to make a decision until there was a medical decision. He's been given more latitude just in the last 48 hours, and he's going to be able to practice essentially full-on next week.
"Doesn't mean he's been all cleared, but he can practice with no limitations so that's another step forward for him."
Whether that would be in time for the QB to get cleared for next week's trip to future Big 12 foe Baylor remains to be seen, but perhaps the slow and steady approach to the injury the staff is taking will pay off in other ways for the No. 14 Utes.
Even when Rising eventually returns to action, the stellar performance by the third-stringer Johnson may have been the most notable wrinkle unveiled by offensive coordinator Andy Ludwig in the win — one that could wind up having the biggest impact on the team's title defense, especially given that the schedule will feature a number of ranked teams on deck in the second half of the year. The 6-foot-1 redshirt freshman played sparingly in four games last season, but he could be in line for an even bigger role moving forward given his ability to completely change games with his legs. He could potentially make an already tough team that much more difficult to prepare for.
"It's just a different type of guy to defend, different set of problems," added Whittingham, who notched his 155th win in charge. "(Johnson's) throwing is coming along, and I don't want to discount that, but it's so different. You have to essentially have two plans when you're facing two guys." 
Though it's not like anybody around Salt Lake will be clamoring for a full-time rotation at the most important position on the field, it does underscore that depth can be a strength at a spot that in the past has tripped Utah up. 
Sometimes two can be just as good, and maybe even better, than one after all. 
"You can coach them a lot harder after a win," a smiling Whittingham noted. "It really couldn't be a better scenario."
A better one for the Utes to be sure. 
But for their upcoming opponents? Well, not so much based on some early returns against Florida. 
Bryan Fischer is a college football writer for FOX Sports. He has been covering college athletics for nearly two decades at outlets such as NBC Sports, CBS Sports, Yahoo! Sports and NFL.com among others. Follow him on Twitter at @BryanDFischer.
---
COLLEGE FOOTBALL trending
---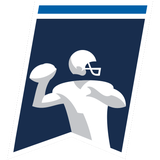 Get more from College Football Follow your favorites to get information about games, news and more
---




Original source here

#Pac12 #Utah #dominates #Florida #Cam #Rising