[ad_1]

Spaniards erupted in joy after La Roja won the Women's World Cup on Sunday, with some following coach Jorge Vilda's call to take to the streets and celebrate Spain's first major soccer title in more than a decade.
Fans in Madrid, Barcelona and around the country cheered when the final whistle blew in Australia following Spain's 1-0 win over England to clinch the women's world title for the first time.
The women's triumph came 13 years after the men's national team won its only World Cup title in South Africa. The men's team also won the 2008 and 2012 European Championships.
"They made it possible for people to watch women's soccer the same way that they watch men's soccer," said 20-year-old Erika Macarro at a viewing party in Madrid. "This is great for young girls who are being able to experience this. We never expected this team to get this far and they did. It shows that you always have to believe."
The match commentator on Spanish television lauded that "the dream of an entire country became reality and, 4,788 days later, Spain is a world champion again," adding that "The women's team has won a star just like the men's team in 2010."
Xavi, a men's World Cup winner with Spain and Barcelona's current coach, said he was moved by the women's team victory.
"They played very well, we are very happy for all of them," he said. "They have suffered a lot to be able to play soccer and deserve a lot of credit."
[Read more: Spain's World Cup victory will usher in a new blueprint for women's soccer]
The celebrations were not comparable to those after the men's World Cup title, but the gatherings to support the women's team were still significant.
There were viewing parties organized by local officials in more than 100 cities across Spain. In Madrid, fans watched the final in bars throughout the city and at an arena where a big screen was set up for nearly 7,000 people who signed up in advance for free tickets.
Some went out to the nearby plaza to celebrate, sporting the nation's red-and-yellow colors, waving flags and chanting despite the high temperatures in the Spanish capital.
"It's a historic moment, it shows that our women also have their worth in soccer," said fan Esther Ros. "What they've done is amazing."
Spain's Queen Letizia was in Sydney to cheer on La Roja and received a jersey from the players after the match.
"You are the best soccer players in the world," Spain's royal family said on X, formerly known as Twitter. "This is FOOTBALL and it is HISTORY!"
After the final, Olga Carmona — who scored what turned out to be the winning goal in the first half — learned of her father's death. The federation did not say when Carmona's father died or give a cause of death. It also did not say exactly when Carmona was informed about the news or who told her. She had appeared to celebrate normally with her teammates after the final whistle.
The federation said earlier that title celebrations were set to take place after the squad's arrival in Madrid on Monday night, with a big screen and attractions set up for fans in the Spanish capital.
Spain's coach had said after the semifinals that the women's team was making the entire nation proud and had called for fans to take to the streets on Sunday.
"Now they can celebrate," Vilda said. "I can only imagine what Spain looks like right now."
There was still mixed reaction about Vilda after some players rebelled against him less than a year ago. Fifteen players stepped away from the national team for their mental health and demanding a more professional environment.
Many fans jeered Vilda at the viewing party in Madrid when his name was announced.
"You feel that the issue hasn't been fully resolved yet, but that doesn't change what they've achieved," Macarro said. "The credit has to go to the players, because they are the ones out there making it happen."
Spain's women had never advanced past the round of 16 at a World Cup, and expectations were not too high this time following the problems involving Vilda and some of the players.
Spain was playing in only its third Women's World Cup. Four years ago, it advanced to the knockout rounds but lost to eventual champions the United States.
Reporting by The Associated Press.
FOLLOW
Follow your favorites to personalize your FOX Sports experience
---
FIFA WORLD CUP WOMEN trending
---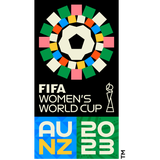 Get more from FIFA Women's World Cup Follow your favorites to get information about games, news and more
---
[ad_2]

Original source here

#Barcelona #coach #Xavi #among #Spanish #icons #celebrating #Womens #World #Cup #triumph