With the end of the NBA Finals comes the start of the NBA offseason, and while this year's pool of free agents won't be as star-studded as it has been in past years, there's expected to be plenty of movement throughout the league with the implementation of the new CBA.
Here are the latest NBA free agency rumors:
WEDNESDAY, JUNE 21
Celtics, Wizards, Grizzlies forge new three-team deal
The Celtics, Wizards and Grizzlies made a deal late Wednesday to finalize Porzingis' move to Boston while also sending Marcus Smart to Memphis. Porzingis will opt into his $36 million contract for 2023-24, and Memphis will send 2023 and 2024 first-round picks to the Celtics in exchange for Smart. The Grizzlies will also acquire Tyus Jones from Washington. The Celtics will send this year's 35th pick as well as Danilo Gallinari and Mike Muscala to the Wizards as a part of the three-team agreement.
Three-team trade move for Porzingis, Brogdon falls apart
The Celtics, Clippers and Wizards were in strong talks on a three-team trade that would send Kristaps Porzingis to Boston, Malcolm Brogdon to Los Angeles and Marcus Morris to Washington, The Athletic reported, but the deal has reportedly broken down.
The Clippers' concerns regarding Brogdon's injury history were cited as the main reason behind the deal's collapse. Boston and Washington are expected to attempt a direct deal for Porzingis in an opt-and-trade scenario, but Boston's exchange package for the big has not yet been specified. Porzingis has a $36 million player option for the 2023-24 season that he would have to accept in order to facilitate the trade. 
Bruce Brown opts out
Just over a week after winning a title with the Denver Nuggets, Brown is preparing to test the market. The guard/forward will decline the option for the second year of his contract (worth $6.8 million) and will become a free agent, The Athletic reported.
Jordan making the final call for the Hornets on No. 2 overall pick
Even though Michael Jordan is selling his majority stake in the Hornets, he'll still help make a big call on Thursday. Jordan will have the final say over what the Hornets do with the No. 2 overall pick, Hornets general manager Mitch Kupchak told reporters. The decision is expected to come down between drafting either Scoot Henderson or Brandon Miller. 
Teams believe the Clippers are gauging Paul George's worth on the trade market
The Clippers have left "various rival teams with the impression" that they're at least looking to see what George's value is, leading to "real consideration" that they could break up the George-Kawhi Leonard duo, Substack's Marc Stein reported.
Nuggets trade into Round 1
Denver acquired the No. 29 and No. 32 picks in the 2023 NBA Draft from the Indiana Pacers for No. 40 and the least favorable of its 2024 first-round draft picks, ESPN reported. 
TUESDAY, JUNE 20
Kyle Kuzma opts out of Wizards deal
Kuzma opted out of his $13 million salary for the 2023-24 season, ESPN reported. The forward is coming off the best season of his six-year NBA career; he averaged 21.2 points and 7.2 rebounds per game while shooting 44.8/33.3/73.0 for the Wizards last season.
Trail Blazers not engaging in possible Damian Lillard trades, hold interest in Bam Adebayo
As reports continue to trickle out that Lillard wants to remain in Portland, the Trail Blazers "have not shown any willingness" in discussing trading the star point guard to inquiring teams, Yahoo! Sports reported. Instead, Portland is aiming to trade for a "premium target" and is preparing an offer to Miami for Adebayo, according to Yahoo! Sports. The Trail Blazers aren't interested in trading the No. 3 pick in Thursday's NBA Draft for Pascal Siakam, OG Anunoby, Zach LaVine or Karl-Anthony Towns, Yahoo added in its report. 
MONDAY, JUNE 19
Damian Lillard wants to remain in Portland
Lillard "wants to be" with the Trail Blazers and also wants the team "to get better," according to The Athletic. The Miami Heat have targeted Lillard in a trade, believing he could seek a change this offseason, Bleacher Report reported Sunday. The Trail Blazers hold the No. 3 overall pick in Thursday's draft.
Draymond Green will enter free agency
Green is declining his $27.5 million player option for the 2023-24 season and will become a free agent, The Athletic reported. While Green will become an unrestricted free agent, the Golden State Warriors have his Bird Rights, allowing them to re-sign him to any deal even though they're over the salary cap. Green, a former Defensive Player of the Year, was an integral part of the Warriors' last four titles.
Suns receiving interest in Deandre Ayton
A day after reportedly agreeing to a trade for Bradley Beal, the Suns are receiving calls from teams about their starting center, according to The Athletic. Prior to Sunday's trade, Phoenix found that the market for Ayton was "lean," according to ESPN. 
Chris Paul was surprised by trade, isn't sure what will happen next
The star point guard said that he found out about being traded to the Wizards through a text from his son, which he shared in an interview with the New York Times. Paul also revealed that Isiah Thomas was part of the decision-making process, saying he and Suns owner "Mat [Ishbia] and Isiah, I guess, just wanted to go in a different direction."
Isbhia previously denied that he planned to hire Thomas for a role in the Suns' front office following the completion of his purchase of the team in February. 
As for Paul, he's unsure of what he wants to happen next.
"I don't know," Paul told the New York Times. "I really haven't had enough time to process it yet. Like seriously, because these things that happen affect more than just me."
Celtics don't intend on trading Jaylen Brown, will 'most likely' re-sign Grant Williams
As Brown's name has swirled in trade speculation in the early part of the offseason, the Celtics "do not intend" to trade the star wing while "all signs" point to Brown signing a five-year supermax extension this summer, The Boston Globe reported. 
It's also "quite likely" Boston will keep Williams, The Globe added in its report. Williams will be a restricted free agent when free agency opens on June 30 and a few teams have reportedly shown interest in him. 
SUNDAY, JUNE 18
Washington likely to move Chris Paul
With the Beal deal now completed, Paul is expected to seek a trade to a competing team. Per multiple sources, Washington would like to keep Paul around, but if he requests to be moved, the LA Clippers could make a push for his services. The Los Angeles Lakers also have "strong interest" in the 38-year-old Paul, according to The Athletic.
Wizards trade Bradley Beal to Suns for CP3
The Beal era in Washington has officially come to an end. The Wizards dealt Beal to Phoenix for Paul, Landry Shamet and multiple second-round picks. 
Miami reportedly made an offer for the All-Star guard, but with a no-trade clause built into his contract, Beal ultimately chose the team with Devin Booker and Kevin Durant in Phoenix.
[Bradley Beal trade: What NBA insiders are saying about most likely destinations]
FRIDAY, JUNE 16
Charlotte Hornets eyeing Brandon Ingram
As the Hornets gauge interest in the No. 2 overall pick in the 2022 NBA Draft, they've made it known that they would want North Carolina native Ingram — not Zion Williamson — back in any trade with the New Orleans Pelicans, per The Athletic. 
Philadelphia 76ers focused on James Harden, not interested in Fred VanVleet
The 76ers "have made it clear" their main focus is on keeping Joel Embiid's current co-star, James Harden, and not finding him a new one, according to Yahoo! Sports. Harden can become a free agent if he declines his $35 million player option ahead of the June 29 deadline.
If Harden departs Philadelphia, the 76ers aren't expected to attempt to reunite free-agent guard Fred VanVleet, 29, with former Toronto Raptors coach and new 76ers coach Nick Nurse, Yahoo! Sports added. 
VanVleet, who had a player option worth $22.8 million for the 2023-24 season, opted out of his contract with the Raptors, which means he'll be an unrestricted free agent this summer.
THURSDAY, JUNE 15
Boston Celtics looking to keep Jaylen Brown, but might be open to trading someone else 
Boston looks like it wants to keep its star duo together this offseason as it's focused on getting an extension done with Brown, both ESPN and Yahoo! Sports have reported. While Brown is still under contract through the 2023-24 season, he's eligible to sign a supermax extension this offseason that would be worth $290 million over five seasons. 
Meanwhile, the Celtics are pondering the idea of trading one of their rotational guards (Marcus Smart, Malcolm Brogdon, Derrick White or Payton Pritchard) this offseason, according to MassLive.
Chicago Bulls shopping Zach LaVine?
It appears multiple All-Star shooting guards could be on the trade market this offseason. The Bulls are "quietly gauging" trade interest in LaVine, according to Yahoo! Sports. LaVine, 28, just finished up the first year of a five-year, $215 million contract he signed last offseason. 
WEDNESDAY, JUNE 14
Clippers looking to keep Russell Westbrook on discount
After they helped the former MVP revive his career, the Clippers are "hoping" to keep Westbrook on a hometown discount with a contract worth $3.8 million, according to Bleacher Report. Westbrook joined the Clippers after being bought out by the Utah Jazz, which acquired him in a trade deadline move with the Lakers. 
Dallas Mavericks considering draft pick and player swaps
Ahead of the upcoming draft, the Mavericks are considering trading down from the No. 10 overall pick to acquire a veteran player, according to Yahoo! Sports. One of the discussed trades involved the Mavericks acquiring John Collins and the No. 15 overall pick from the Atlanta Hawks for the No. 10 pick plus Davis Bertans, Yahoo! Sports added.
Kyle Kuzma hitting free agency?
It's considered to be a "lock" that Kuzma declines his $13 million player option to become a free agent, longtime NBA insider Marc Stein reported. It "isn't clear" if the Wizards would like to keep Kuzma or not or possibly move him in a sign-and-trade, according to Stein.
Indiana Pacers have explored multiple veteran wing trades
Indiana has explored multiple trade options involving Toronto's O.G. Anunoby and Atlanta's De'Andre Hunter dating back to the trade deadline in February and is also "expected" to be in the mix for restricted free agent Grant Williams, Yahoo! Sports reported.
This story will be updated throughout the 2023 NBA offseason.
---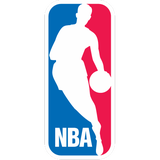 Get more from National Basketball Association Follow your favorites to get information about games, news and more
---




Original source here

#NBA #free #agency #tracker #Celtics #Wiz #Grizzlies #forge #3team #trade