The 2023 NBA Draft is underway at the Barclays Center in New York and outside of consensus No. 1 overall pick Victor Wembanyama, no one's future home is set in stone.
Throughout the night, FOX Sports basketball analyst John Fanta will provide instant analysis on each player drafted in the first round. Stay tuned for updates:
FIRST ROUND
1. San Antonio Spurs: Victor Wembanyama, PF/C, Metropolitans 92
The three things that stick out about this generational talent: 
At the age of 17, he led the EuroLeague in blocked shots. He will be the NBA's tallest active player once he steps on the court.

He's shot 47% this season in the French League with the majority of his shots coming away from the basket. He is long enough that he can rise over anybody in the league substantially, and will show an ability to knock down runner shots from 3-point territory off one foot. You also cannot play "Hack-a-Wemby." He is shooting over 81% from the free-throw line.

Those who have covered him have stated that his demeanor and maturity are off the charts for someone at 19 years of age. The son of two former athletes, with his dad Felix being a 6-6 long jumper and mother Elodie being a former hoops player, Wembanyama is grounded and ready for the next level.
He will come into San Antonio and be the centerpiece for a team that needs one, but also has a rising core of Keldon Johnson (23), Devin Vassell (22), Tre Jones (23), Malaki Branham (20) and Jeremy Sochan (19). With Popovich on the sideline, this makes for a fascinating NBA experiment, and it shouldn't be long before we see the Spurs playing postseason basketball again.
2. Charlotte Hornets: Brandon Miller, SF, Alabama
Miller fits any roster well because the positional size and shot-making ability are on point. At 6-foot-9 and shooting over 38% from 3 in his lone season at Alabama, Miller is a multi-level scorer who averaged 19 points and eight rebounds per game for the Crimson Tide, who were the No. 1 overall seed in the NCAA Tournament.
On the defensive end, his length allows him to impact the game, and he's very switchable onto guards. The rebounding ability is also impressive, as he found ways to consistently produce for his team in the challenging Southeastern Conference. He has modeled his game after Paul George, and the playmaking skill set that he possesses does not get discussed enough. The biggest on-court question for Miller is whether he can build up his body strength as well as clean up his footwork.
3. Portland Trail Blazers: Scoot Henderson, PG, G League Ignite 
If this wasn't the draft of Wembanyama, there are many beliefs that the 6-foot-2, 19-year-old uber-athletic guard would be the No. 1 pick. Henderson averaged 16 points, five assists and as many rebounds per game in two years with Ignite, showcasing an elite ability to burst to the rim and score the basketball at a consistent level. His aggressive nature and feel for the game is special and if you get lost defensively, he will make you pay with a dunk or a mid-range jumper if you back off.
The 3-point shot is an area that needs to continue to evolve, but his transition skills and ability to read ball screen coverage are so strong, along with a 6-9 wingspan and elite hops to make high-level plays. Henderson scored 28 points with nine assists and five rebounds in the nationally televised showcase game against Wembanyama last fall, which was a statement game and a testament that he is unafraid of the spotlight. 
While being undersized is a concern defensively, the pros totally outweigh the cons and Henderson still has so much upside having not even turned 20 yet. Henderson's offensive game, bright personality and high upside lends itself to nothing but the potential for greatness in a guard's game.
4. Houston Rockets: Amen Thompson, SF, Overtime Elite
Amen Thompson could be the most explosive pure athlete in this draft class, and the upside of that duo is unlimited. His first step is crazy good, and the way Thompson can hang in the air as he attacks is special. While his pathway is an unorthodox one having come from Overtime Elite, the consensus is that his motor is unlimited and that he, like his twin brother, is more than ready defensively.
The ball-handling ability is what separates Amen from Ausar, and Amen's passing ability has really impressed evaluators. He made close to 75% of his shots at the rim this past season for OTE. The key question mark is his shooting ability from the outside. Thompson is very unproven in that department, and that's something for a shot doctor to figure out. The burst that he can provide in the open floor combined with an elite ability to distribute and a willingness to work are all reasons to believe that Thompson can be a key piece for the evolution of a franchise.
5. Detroit Pistons: Ausar Thompson, SF, Overtime Elite 
The 6-6 Ausar Thompson is one of the best athletes in his class and uses his elite leaping ability to get on the glass, while also being very switchable on defense. His high motor and athleticism are reasons to believe that he could be a stopper at the next level. While he's a better shooter than his brother, Ausar still has to grow in that area especially because he's not a primary ball handler.
6. Orlando Magic: Anthony Black, PG, Arkansas 
A four-sport athlete growing up and a football star in high school, Black was a late bloomer on the hoops scene. At 6-foot-6 and 210 pounds, Black's quickness and hops allow for him to do some really special things on the run and at the rim. His feel for the game and elite passing ability are major positives, and the way he can push the tempo and produce in transition is special. His footwork is really good and that allows him to be one of the best defenders in this class as well. He's got really active hands and swarms opposing guards whether they're putting up a shot or trying to handle the ball.
Simply put, Black's IQ is through the roof. It all comes down to the shot mechanics for him. Everything else is there for him to be successful.
7. Washington Wizards (from Indiana): Bilal Coulibaly, SF, Metropolitans 92 
Coulibaly is a fascinating prospect at 6-foot-6 with a 7-foot-2 wingspan. A teammate of Victor Wembanyama's on Metropolitans 92 in France, Coulibaly carries a wide variety of potential outcomes in the league. But at 18 years of age, his defensive aggressiveness and ability to get downhill in transition are what makes him such a high upside prospect.
While the jumper has potential, he's not a high volume shooter and his game is so raw, it feels like he's still trying to figure out his role in the half court. For a late bloomer that is a project and needs some developing, an organization that has assets and is willing to experiment with someone who could be a stud if everything pans out is likely the fit for Coulibaly.
8. Indiana Pacers (from Washington): Jarace Walker, PF, Houston 
Built like a football player, Walker is one of, if not the most physical defender in this draft class while also being able to cover a lot of ground. His limitless motor, strength and quickness are all major positives, contributing to a versatile skill set that led him to averaged 11 points and seven rebounds per game in his lone season for the Cougars.
Part of the conundrum surrounding Walker is how a team views him. Because he is a bit of a tweener at 6-foot-7, but 250 pounds, there's a debate of whether or not he's playing the wing/forward slot or if he's guarding bigs. The bigger factor is his scoring because the shot is inconsistent. He possesses a floater game but the shot mechanics themselves need some work. If you're willing to buy that the 19-year-old could pan out for his feel and shot technique offensively, there's reason to believe Walker could be a legit star because of how unique of a physical, stout frame that he has. 
9. Utah Jazz: Taylor Hendricks, PF, UCF
At 6-foot-8 with a 7-foot-1 wingspan, his verticality and athleticism is what makes him such an intriguing prospect. Hendricks is a high-level shot blocker who can cover a lot of ground and is switchable from one through four. Offensively, Hendricks shot close to 40% from 3-point range this past season, which is a big reason his stock has risen. He fits the 3-and-D mold, and while there are some concerns about him as a ball handler and playmaker, to be switchable and capable from beyond the arc at his size is such a desired trait in the NBA.
10. Oklahoma City Thunder (via Dallas): Cason Wallace, PG, Kentucky
Cason Wallace is the hooper of this draft class. At 6-foot-3 with a 6-foot-9 wingspan, his athleticism and strength allow for him to be a tough defender. He really locks in on that end of the floor and knows where to be at all times. His shot is solid, having gone 35% from downtown in his freshman year with the Wildcats.
The one concern is that he's not great at creating shots for himself. While he is a solid ball handler and averaged 4.3 assists per game, there's some concern about his lack of size in the NBA and whether he can create space off a defender to make plays for himself and others. The defense and shotmaking are why Wallace carries top-10 potential.
11. Orlando Magic (from Chicago): Jett Howard, G, Michigan
At 6-foot-7 with incredibly smooth shot mechanics, Howard went 37% from 3-point land this past year and showcased an ability to come off screens and drill shots, with the evolution of being able to put the ball on the floor and drill a midrange shot if teams run him off the line. His passing ability is also solid. 
The concern is that he doesn't really make an impact defensively. His athleticism isn't particularly great, so he will need to improve in his technique and show he can be more disruptive on that end of the floor to be able to reach the starter level. The team picking Howard is selecting him for the 3-and-D upside. 
12. Dallas Mavericks (via OKC): Dereck Lively II, C, Duke
Lively, who blasts a 7-foot-7 wingspan, averaged 2.5 blocks per game. He is an outstanding rim protector and in a class lacking many of those, his stock has risen. The offensive skill set is raw at the moment and there's no question that a coaching staff will have to work with him on becoming better at scoring around the rim and having feel for the game in the paint. Hitting the weight room is also a must for the one-and-done Duke big man.
13. Toronto Raptors: Gradey Dick, SG, Kansas
A 6-foot-8 wing who shot 40% from beyond the arc for Bill Self and the Jayhawks in his lone season in college, he will fill any team's perimeter need. Dick's overall feel for the game is beyond his years, and he's sneaky athletic as well. His ability to move off the ball and his touch on shots is what makes him a lottery value. He needs to improve on defense and his ability to create shots off the dribble, but that presumably would not be his main role in the NBA. He fits modern day NBA spacing so well and is a really comfortable player with a knack for understanding where to be offensively.
14. New Orleans Pelicans: Jordan Hawkins, SG, UConn
He's the best shooter in this draft class, going 21-for-42 from beyond the arc in the NCAA Tournament on the Huskies' national championship squad. His combination of quickness and being able to get to spots swiftly without the basketball is special. When Hawkins is in rhythm, he's a microwave, and he presents the thing that NBA teams need most: shot-making. He used that threat from 3 to be able to get a quick first step and catch defenders by surprise on his way to the basket, where he has an underrated ability to rise to the rim.
The reason he's not higher is his build and the fact he's unproven off the dribble. Hawkins needs to build up muscle to fully flourish at the next level.
15. Atlanta Hawks: Kobe Bufkin, PG, Michigan
He has a combination of length, finishing ability and defensive skill that has led to him being one of the biggest risers on the board in this class. The way he finished the season was impressive, averaging over 17 points, six rebounds and three assists per contest over the final 12 games of the season. He doesn't necessarily project to be the primary ball handler or the alpha on a team, but what stands out about Bufkin is that he just does so many things well. His defense and perimeter shot are both solid, and he understands how to read pick-and-rolls well. While shot creation is an area for growth, perhaps NBA spacing can help with that.
16. Utah Jazz (from Minnesota): Keyonte George, SG, Baylor 
George is fully capable of creating his own shots off the dribble and knocking them down fluidly. His balance off the dribble and footwork are impressive, as he averaged over 15 points with three assists per game in his lone season at Baylor.
The question mark areas: decision-making and defensive consistency. He's not a proven passer, and being a shot-first player could lead to him forcing the issue but also turning it over, averaging three per game at Baylor. He would be best as a rotational scoring option for a team at least to start.
17. Los Angeles Lakers: Jalen Hood-Schifino, G, Indiana
Hood-Schifino's feel for the game and ability to execute in pick-and-roll situations are major strengths, as he took over the Hoosiers as a freshman point guard when Xavier Johnson went down and was critical in leading IU back to the NCAA Tournament. The one cause for concern is his perimeter shot consistency, but the midrange game is strong and he has great floor vision to distribute the basketball.
18. Miami Heat: Jaime Jaquez, F, UCLA
The 22-year-old Jaquez was, simply put, the epitome of a winner at UCLA. He powered the program back to the national map with a Final Four appearance and a trip to the Sweet 16. His competitive edge and underrated athleticism have allowed the Bruins' product to rise up boards in the pre-draft process. 
Jaquez is a throwback player in a way, successfully playing with his back to the basket as a wing and using his body to impose his will for high percentage shots. He has a great understanding of what the right play is offensively and is a really solid defender. His feel for the game on the defensive end and the intensity that he plays with are what scouts love about him. The perimeter shot is the question mark, having shot just 32% from deep this past season. His lack of quickness is also a bit concerning in the transition from the college to the NBA level, but I'm bullish on Jaquez's IQ, what he can add to a team and his understanding of making winning plays.
19. Golden State Warriors: Brandin Podziemski, G, Santa Clara
A year ago, Brandin Podziemski was transferring from Illinois to Santa Clara in search of a greater role and choosing to level down to do so. It was the best choice he could have made, because it led him to All-WCC First Team honors as he starred for the Broncos, received a draft combine invite this spring and has increasingly received first round buzz as the draft inches closer. What's led to his stock increase?
 Well, the first thing you can say about Podziemski is pretty valuable in any level of basketball: he's a sensational shotmaker with great touch. Averaging 20 points per game this past year for Santa Clara and shooting 44% from 3, Podziemski is strong both in catch-and-shoot situations and being able to relocate and knock down those shots off the dribble.
There's not enough that can be said about how good of a shooter he is, and he averaged 8.8 rebounds and 3.7 assists per game in the WCC. He rebounds well for a guy at his size and has shown an ability to use all the pressure defenses are putting on him because of his shot to find an open man. His lack of athleticism and size is the concern, and that could contribute to him being a real liability on the defensive end of the floor.
On the other end, the one concern is that he did take a lot of tough shots in college, shots that you may not even get against longer, bigger defenders in the NBA. 
20. Houston Rockets (from LA Clippers): Cam Whitmore, SF, Villanova
There's no question that Cam Whitmore is a high-level bucket-getter. The first one-and-done player out of Villanova since Tim Thomas in 1997, the Maryland native is 6-6 and 235 pounds, possessing a great combination of athleticism and a physically-ready body.
Whitmore is a freight train on the drive and unafraid to attack the rim, capable of beating defenders with his first step. From the perimeter, he shot close to 35% from 3 at Villanova and possesses the ability to hit shots off the pull-up. While he needs to hone in on things mechanically to become consistent at the next level, the flashes in college carry significant upside in the pro ranks. He also has the length to be disruptive defensively, having averaged 1.4 steals per game.
If Whitmore can work on shot selection and feel for the game to contribute to winning at the next level, his skill set and shot-making check off the boxes for what you want in an NBA wing.
21. Brooklyn Nets (from Suns): Noah Clowney, F, Alabama
Clowney's upside, mobility and defensive talent are all a plus, and he could be a long-term big for whoever he ends up with. With a 7-foot-2 wingspan, Clowney averaged 9.8 points and 7.8 rebounds per game last season, while showing he could attack the rim and cover a lot of ground on both ends. Shooting just 28% from 3, that's the area for the 18-year-old to continue to evolve in. And yes, that young age is why there's a lot to like about him if he's still around at 23.
22. Brooklyn Nets: Dariq Whitehead, SG, Duke 
At 6-foot-6 with a 220-pound body, former five-star recruit and Duke one-and-done product Dariq Whitehead can definitely fill a key role from the perimeter, having shot nearly 43% from 3 in his lone season with the Blue Devils. That strong shooting also translates to a smooth pull-up game, and Whitehead showed that he is a capable and active defender when going up against guys around his size. 
A foot injury in the preseason, and a leg setback late in the year, created question marks surrounding his athleticism, and it's hard to get an exact gauge of just how much that setback impacted him and what he will actually be in the NBA. There's a wide variance for where Whitehead gets selected as medical info will play a part, but the thing he has going for him is that he is a high-level shot-maker who has showed when he's healthy that he can be a multidimensional offensive player.
23. Portland Trail Blazers (from Knicks): Kris Murray, F,  Iowa
Kris Murray is ready to help a team win now. That's why he got an NBA Draft Green Room invite (he passed on it to watch the draft with his family). The twin brother of Sacramento Kings rookie Keegan Murray, the fellow Iowa product averaged 20.2 points and 7.9 rebounds per game this past year. His positional size fits the NBA, as Murray is close to 6-8 with a 7-foot wingspan while sitting at 215 pounds. His durability and athleticism stand out, and Murray is regarded as one of the best in the class at finishing at the rim. He uses that frame to guard his man and is switchable as well. What Murray ends up being is determined by his shot consistency. He's not particularly great at creating his own shots or at passing, but the length factor combined with the potential to be that 3-and-D weapon is valued by front offices.
24. Dallas Mavericks (from Sacramento): Olivier-Maxence Prosper, F, Marquette
Another one of the biggest risers throughout the pre-draft process, Prosper presents the positional size and range to be a great value selection in the back-half of the first round. His athleticism and quickness allow him to be a high-level defender that can cover a lot of ground and be switchable. He showcased a great motor playing for Shaka Smart and has a knack for getting to the right spots when off the ball to make an impact offensively as a slasher.
Prosper needs to show he can consistently hit perimeter shots, but the flashes he provided this past year lend themselves to believing that's an area that can come along. Ball handling is not a strength, but it's also not what a team would be drafting him for. He's a 3-and-D guy in a league always looking for more of those players.
25. Detroit Pistons (via Boston): Marcus Sasser, G, Houston
Don't let the 6-foot-2 frame fool you: Marcus Sasser plays with strength and toughness for being an undersized guard. His motor is limitless, and he averaged two steals per game over the last two years by being a nightmare defensively for opposing guards. His ball handling and shot-making are strong, as he went 38% from 3 this past season and according to Synergy, he shot 46% on catch-and-shoot 3s.
The concerns: by being undersized, it could be hard to play him defensively against certain teams. Offensively, he also needs to work on his passing ability and making more timely decisions. The jump shot and toughness that he plays with are strengths, which is why he could be worth taking to be a role guy off the bench.
26. Indiana Pacers (from Cavaliers): Ben Sheppard, G, Belmont
His feel for the game and size are what scouts like about him, and he's been a riser in this draft class because of his strong shot-making ability. Averaging 19 points per game last season on 42% from 3, Sheppard moves really efficiently off screens and has a great read of what's happening when he's off the ball to find an opening in the defense and set himself up for high percentage looks.
But Sheppard isn't just a shooter, and that's why there's first round intrigue surrounding him. He makes reads quickly and is a very good passer who doesn't fall too much in love with his shot, but has other tools that he uses to his benefit. The feel also translates on the defensive end, where he showed at the college level that he can guard multiple positions and disrupt passing lanes.
The biggest concern: A lack of athleticism compared to at least 20 of the first round prospects in this class. He could get moved around defensively by the NBA level athletes, and that lack of pop hurts him in his ability to create for himself off the dribble. He can absolutely be a 3-and-D guy in the NBA, though.
27. Charlotte Hornets (from Denver via New York and OKC): Nick Smith Jr., G, Arkansas
Nick Smith could end up being one of the best talents in this class and is wired to score. His combination of speed, aggressiveness and touch on his runners is definitely unique and highly intriguing to scouts. What he's able to do off the ball is as impressive because he understands how to get to advantageous spots to produce.
A knee injury set the former No. 1 recruit back from his lone season at Arkansas, and he's not getting picked based on what he did for the Razorbacks this past year. That being said, Smith surged late in the year and showed that he can score on the attack and with pull-up shots from the outside. His defense does need a lot of work, but there's a ton to like in the shotmaking department, and he has real length at 6-5. He needs to build up his body more to grow in some of the other areas of the guy beyond scoring. 
28. Utah Jazz (from Philadelphia via Brooklyn): Brice Sensabaugh, SF, Ohio State
At 6-foot-6 and 235 pounds, Sensabaugh is a one-and-done player who showed in one season at Ohio State that he is a terrific shotmaker, averaging over 16 points per game in the Big Ten and knocking down close to 41% from 3-point land. His handle and footwork are both strong, giving him the ability to make a move on a defender and knock down pull-up shots as well.
There's real material from this past season to suggest that he can be a multidimensional scorer in the NBA. The concerns: he's not really a finisher at the rim, and Sensabaugh has a lot of work to do on the defensive end. There's no question that he is one of the best pure scorers in this class, but the key for whoever does take him will be how they plan to evolve him on the defensive end so that he's not a liability on that end of the floor.
29. Indiana Pacers (from Boston): Julian Strawther, SF, Gonzaga
Strawther is a 6-foot-7 wing who has the potential to be a matchup nightmare for opposing defenses. Why? His jumper has really evolved. He went from a 36% shooter in his sophomore season to a 43% shoot from 3-point range. Combine that with a solid frame and athleticism, along with him being a willing defender, and he fits a guy that can be a difference-maker.
30. LA Clippers (from Milwaukee via Houston): Kobe Brown, SF, Missouri
Everything comes down to shooting with Kobe Brown, which is what has led him to being a projected first round pick on some boards. That being said, there are so many other things that are in place with his skillset and game.
At 6-foot-7 with a wingspan of over 7-foot-1 and weighing in at 250 pounds, Brown's combination of strength and versatility really stands out. He can be used as an off-ball cutter or as a playmaker off the dribble, and he's not turnover prone. Averaging close to two steals per game this past season, Brown has a knack for making plays defensively and isn't afraid to be physical, either. He can be a bit slow-footed defensively, which is a concern for his upside in the league.
The question: After being a 20-25% shooter from downtown, how much should we buy into a senior season at 42%, albeit at a low volume? The mechanics are solid and he has evolved in that area, but whether or not he can be consistent as a shotmaker at the NBA level will be intriguing to monitor.
SECOND ROUND
31. Charlotte (from Boston): James Nnaji, C, FC Barcelona
32. Denver (from Houston): Jalen Pickett, G, Penn State
33. Minnesota (from San Antonio): Leonard Miller, PF, G League Ignite
34. Sacramento (from Charlotte): Colby Jones, SG, Xavier
35. Chicago (from Boston): Julian Phillipsm SF, Tennessee
36. Milwaukee (from Orlando): Andre Jackson Jr., SG, Uconn
37. Oklahoma City (from Washington): Hunter Tyson, SF, Clemson
38. Sacramento (from Indiana): Jordan Walsh, SF, Arkansas
39. Charlotte (from Jaxx): Mouhamed Gueye, PF, Washington State
40. Lakers (from Pacers): Maxwell Lewis, SF, Pepperdine
41. Charlotte (from OKC): Amari Bailey, SG, UCLA
42. Washington (from Chicago): Tristan Vukcevic, C, Serbia
43. Portland (from Atlanta): Rayan Rupert, F, France
44. San Antonio (from Toronto): Sidy Cissoko, SG, G League Ignite
45. Memphis (from Minnesota): Gregory Jackson II, F, South Carolina
46. Atlanta (from New Orleans): Seth Lundy, G, Penn State
47. Lakers: Mojave King, G, G League Ignite
48. Clippers: Jordan Miller, F, Miami
49. Cleveland (from Golden State): Emoni Bates, F, Eastern Michigan
50. Oklahoma City (from Miami): Keyontae Johnson, G, Kansas State
51. Brooklyn: Jalen Wilson, F, Kansas
52. Phoenix: Touami Camara, F, Dayton
53. Minnesota (from New York): Jaylen Clark, G, UCLA
54. Sacramento: Jalen Swanson, F, Furman
55. Washington (from Cleveland): Isaiah Wong, G, Miami
56. Memphis: Tarik Biberovic, F, Turkey
57. Washington (from Boston): Trayce Jackson-Davis, C, Indiana
58. Milwaukee: Chris Livingston, G, Kentucky
John Fanta is a national college basketball broadcaster and writer for FOX Sports. He covers the sport in a variety of capacities, from calling games on FS1 to serving as lead host on the BIG EAST Digital Network to providing commentary on The Field of 68 Media Network. Follow him on Twitter @John_Fanta.
FOLLOW
Follow your favorites to personalize your FOX Sports experience
---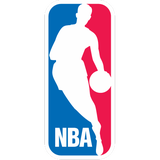 Get more from National Basketball Association Follow your favorites to get information about games, news and more
---




Original source here

#NBA #Draft #Full #list #picks #firstround #scouting #reports